This content was created/compiled by Eoin O' Connor.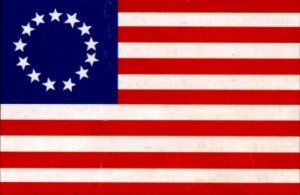 Results Of the American Revolution
The  revolution had a large political effect on the world. Since the colonists won, a new nation was born. This new nation would create new laws and new ideas such as insuring domestic peace, providing for the common defence, and promoting the general welfare. It would also become a world leader and set an example for centuries to come.
The Revolution played an important role from an economic view as well. Like most wars, the American Revolution strengthened the economy. It created a great deal of business for small shop workers. However, after the war, the new nation was in debt because of all the money it borrowed to fight the war.
The Revolution was very important from a social side too. It showed the world that the strong and mighty army of England was in fact vulnerable.
The main result however, was that now, instead of 13 seperate British colonies there was the 13 combined original United States of America.
The success of the Revolution in America inspired other countries to fight for a fairer and more equal society including France and Ireland. Many of the French soldiers who had fought on the side of the colonists brought the revolutionary ideas home with them.



……………………………………………………………………………………………………………………………………………………………………………………….
History@Banagher College, Coláiste na Sionna.