Posted by:
amcmorrough
in
Introduction
, tags:
Aztecs
]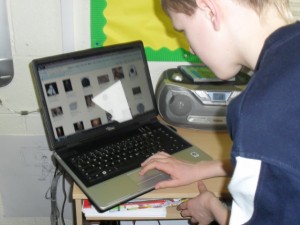 This is our new Aztec Project… AzTechnology: 2.0 Worlds Collide. It's all about the life of the Aztec People, with a 21st Century twist! You see, while dabbling with technology, one of us, a cool kid who loves playing with apps and the net and gadgets and stuff, hit the wrong button and azzzzzzzzz fell through cyberspace into an Aztec world.. Follow his adventures over the next few weeks as we tell you all about Aztec life, religion, sacrifice, Gods and war, through reports, podcasts, videos, stories and more..
By 6th Class, St Martin de Porres NS, Tallaght, Dublin
To start us off, why not watch a Youtube video on the 'Rise of the Aztecs'
[youtube]http://www.youtube.com/watch?v=gxN3he3p354[/youtube]

Comments Off on Crash! Bang! Azzzz…….